Jasco Products Company, GE licensee of consumer electronic accessories, computer accessories, home electrical products, personal security and surveillance products sets a new bar in consumer lighting with the introduction of Enbrighten® Lighting Products. Enbrighten® Lighting features revolutionary technology for intelligent LED home lighting that lasts a lifetime—guaranteed.
"Enbrighten represents the next stage in the lighting evolution," says Cameron Trice, Co-CEO. "By integrating LEDs with GE remote phosphor technology*, we are able to provide consistent color temperature and innovative energy efficiency—all from an iconic brand you trust. Consumers' growing adoption of energy-saving lighting inspires us to achieve unprecedented breakthroughs that exceed consumer expectations in lighting."LED Fresher Lighting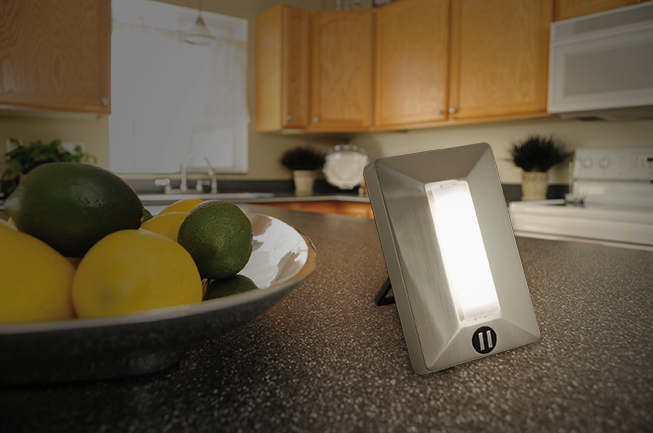 Wireless battery-operated touch activated Enbrigthen Lighting model on a kitchen table. (All photos courtesy of Jaesco Products)
Energy-Efficient Solution
Enbrighten® is a perfect solution for energy-efficient night lighting in a seamless design that features a lifetime guarantee. With no bulbs to replace, this means a lifetime of intelligent ambient lighting in any room. By integrating light–sensing technology, Enbrighten® is on at dusk and off at dawn–creating the opportunity to reduce your energy use, save money, and create a lived-in look while away. Enbrighten® lighting products provide 30 percent greater efficiency than today's white LEDs, making it the most efficient and long lasting option among all LED lighting solutions. Utilizing GE remote phosphor technology, Enbrighten® offers the best diffusion of light among all LED lighting solutions*.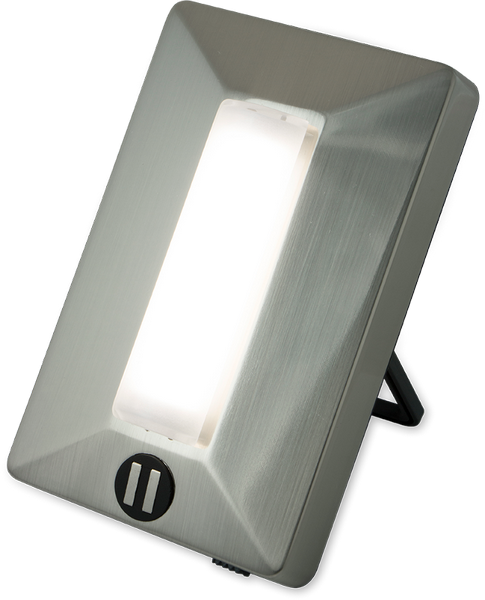 Wireless battery-operated touch activated Enbrigthen Lighting model.
Versatile Seamless Design
By combining an optimized, fully dimmable LED light engine with both advanced light–sensing and motion–sensing technology, Enbrighten® achieves ultimate efficiency in an intelligent, seamless design. With full range dimming and an elegant and modern stainless steel exterior, this product is ideal for bathrooms, kitchens, entries, laundry room, hallways, workshops and garages. Because of the unrestrictive design, Enbrighten® can be implemented in a variety of lighting products:
• Wireless Battery-Operated with freestanding and wall mount capabilities (available in motion-sensing and touch-activated)
• Plug-in (available in light-sensing and motion-sensing)
• Weather-Resistant Lanterns (available in nickel-plated, crimson red, and green)
• All Enbrighten® Lighting products feature fully dimmable, energy-efficient LED light with a lifetime source warranty.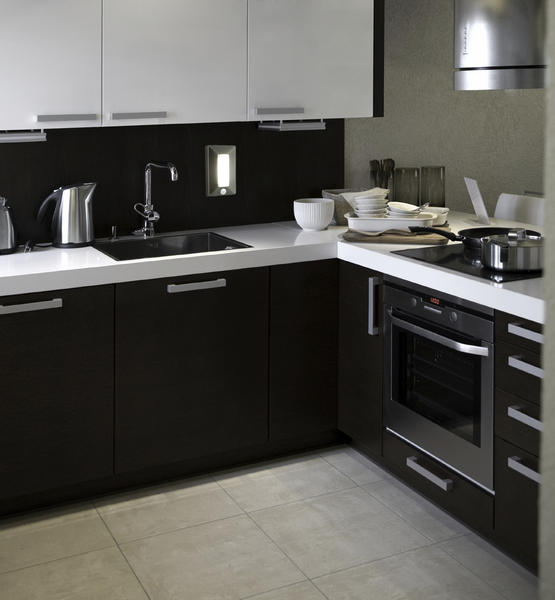 Plug-in motion-sensing LED light.
GE Enbrighten® Remote Phosphor Technology
Enbrighten® motion-sensing products detects motion up to 25 feet away. The light-sensing products are on at dusk and off at dawn—giving you energy efficient light when you need it most as well as a lived-in appearance that helps deter crime. Enbrighten® utilizes GE's remote phosphor technology to increase brightness and illumination, and drastically reduce system temperature by using a blue LED. Remote phosphor LED light sources project a brilliant 225-degree omnidirectional light—providing bright, even lighting and eliminating hot spots. Enbrighten® lighting creates an environment that prevents overheating and ensures a brilliant white light that is always cool to the touch. All Enbrighten® products feature a lifetime light source warranty, guaranteeing lighting for life with no bulbs to replace—ever. To learn more about Enbrighten® – Lighting for life,LED Fresher Lighting
* Jasco is licensed under GE's remote phosphor patent portfolio – US Patent Nos. 7,224,000; 7,479,662; 7,800,121; 8,362,695; and 8,436,380.